Eye Care: We Care
This phrase is more than just our slogan; it's our mission statement. Every single day, we strive to differentiate ourselves as a practice that really does care. We promise that every time you visit our office, you'll experience interactions with highly trained and deeply compassionate staff, exceptionally thorough eye care, and honest advice in a no-pressure environment.
Caring For Our Community
Our desire to care for the people of Keswick and surrounding areas doesn't just cover our office… it extends to the communities around us. Over the last 20 years, we've had a number of opportunities to get involved in local events and programs.
We've sponsored hockey and soccer teams for local girls and boys, awarded bursaries to students graduating from local high schools, and mingled with the people of Keswick with a booth at the local home show. We believe in Keswick, and we consider it an honour to show our support in any way we can.
World Sight Day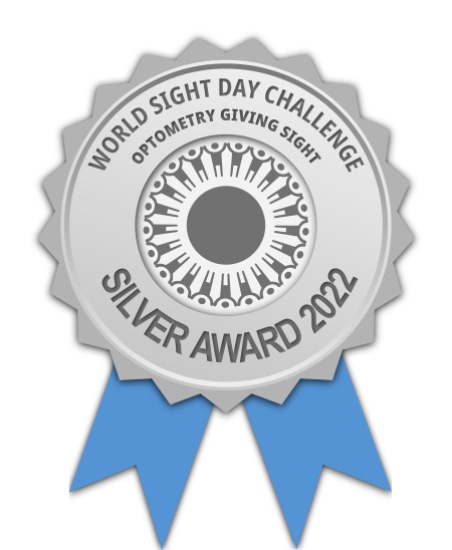 World Sight Day is an annual event, presented by Optometry Giving Sight and designed to drive awareness for blindness and vision impairment. Every year, our practice takes part in the World Sight Day Challenge: an international fundraising mission. We are proud to have been acknowledged by OGS as a SILVER award level fundraiser. The funds raised for World Sight Day go to projects benefitting people all over the world. Whether it's building an eye clinic, or simply providing eye exams to people who need them, World Sight Day is an important initiative which we're proud to support.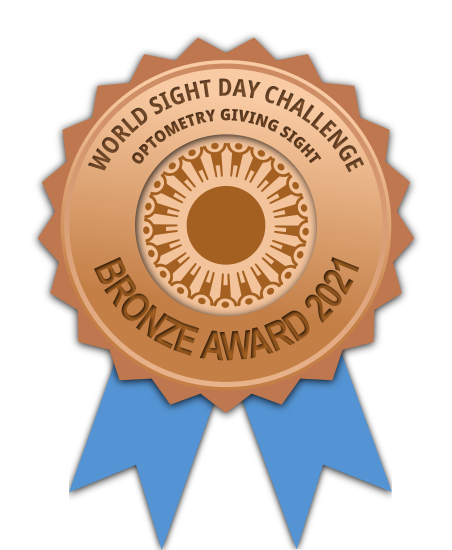 In addition to World Sight Day, we also support Optometry Giving Sight by giving our patients the opportunity to donate. No one is ever under any pressure to give; we just want to share our passion for international eye care with you!
Eye See… Eye Learn
Good vision is paramount to learning. In fact, 80% of our learning comes from our vision. Ensuring a child has good eyesight is crucial to a successful school experience.
Eye See… Eye Learn is a program designed to provide free eye exams (and glasses if needed) to students entering kindergarten. We are very proud to participate in such an important initiative. Learn more about Eye See... Eye Learn.

We Make Eye Care Easier For You
Getting good eye care shouldn't be a hassle. That's why we do everything we can to make your eye care experience as simple as possible.