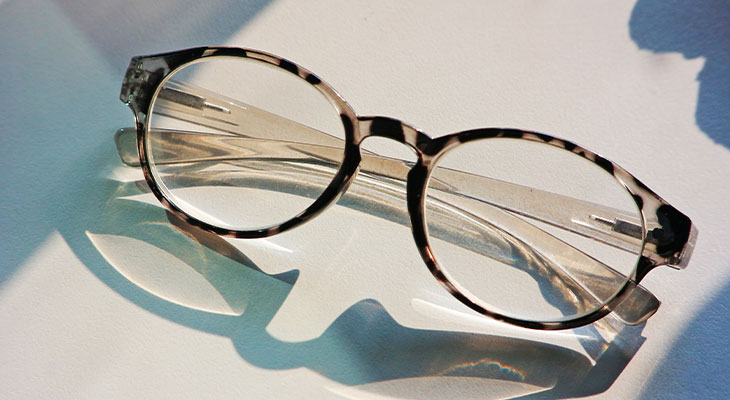 Ecommerce or online shopping has made it easy to purchase virtually anything from the comfort of your home. Of course, eyewear is no exception. It's not necessarily a secret that many optometrists and opticians don't love this trend, but it's not the reason you think.
As eye care professionals, our job is to make sure you're benefiting from consistently clear and crisp vision. With eyewear from online retailers, we lose the ability to ensure you're getting the best corrective options.
Here are 5 reasons you should consider purchasing eyewear from your optometrist.
1. Construction & Material Quality
No matter what you're ordering, quality is a gamble when ordering online. This also applies to frames and lenses.  While most glasses are hypoallergenic, some frame materials like nickel, rubber, and plastic can trigger an allergic reaction in some people.
The quality isn't necessarily just a concern with frames. When you buy your glasses at a brick and mortar optical practice or boutique, someone will measure the distance between your eyes, the width of your nose, and other variables to make sure your glasses will fit comfortably and correct your vision the way they are supposed to.
Ordering glasses or frames online doesn't take any of these issues into account. In fact, there's a reasonable chance that you'll have to take the eyewear you order online into an optician for adjustments anyway. I see this a lot in my own practice. Purchasing from a real optical dispensary means your glasses are far more likely to work the way you need them to.
2. Choosing the Right Frames & Lenses for Your Needs
Not every type of frame works with every type of lens. For example, some prescriptions require very thick lenses, which means light-weight wire frames are not a good option. While online retailers may prevent you from ordering frames that physically can't support your lenses, they may not, which is a risk.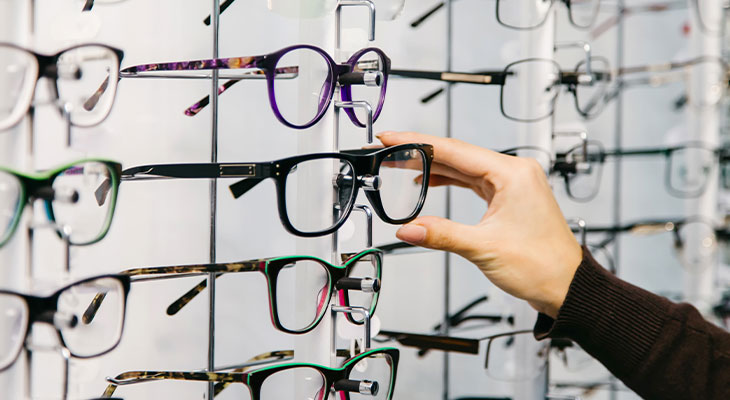 Specialized Lenses
Occasionally, patients may require prism lenses, progressive lenses, unusually high prescriptions, and other specialized elements. Most online eyewear dealers can't accommodate these types of requirements properly.  Specialized lenses require facial measurements to make sure your frames are properly situated, and your lenses sit correctly in your glasses.
3. Your Dollars Go Further
Online eyewear retailers have two major advantages over brick and mortar eyewear stores. The first is the consumer has unlimited access to all sorts of brands. If you don't find anything you liked at one online retailer, you can shop at other dealers located all over the world, rather than just those located in your immediate area. The other major advantage is the price. 
Although you can buy high-end eyewear online, the primary draw of purchasing eyewear over the Internet is that it's often cheaper. This price difference usually comes down to frame quality and lens quality. By mostly carrying cheaper frames, and spending less on labour, online retailers can afford to charge consumers less.
However, the phrase "you get what you pay for" really rings true here. Again, there are high-quality eyewear brands available for purchase online, but for the most part, ordering glasses online leaves you with lower-quality eyewear doesn't quite work the way it's supposed to.
Cheaper glasses are also likely to need replacing more often due to breakage or wear. Some people feel that purchasing eyewear online and replacing them every so often costs roughly the same amount as a pair of higher-quality eyewear from a local retailer. So if you have to keep buying new pairs of glasses, are you really saving money?
In my professional opinion, you're better off investing in higher-quality eyewear from your trusted local optometrist. This ensures your eyewear is properly set up and you're less likely to require adjustments or repairs.
Special Offers
If you're really determined to save on eyewear, keep an eye on local optometrists. Most boutiques and dispensaries run at least a few promotions a year. Watch for opportunities to get a discount and don't be afraid to take advantage when one comes along.
4. Warranties & Returns With Accountability
When ordering online you are always taking the risk of warranties and returns. Some online retailers are credible and have a decent return policy, but that's not the case across the board. Online shopping puts you at an increased risk of falling victim to scams, and it can be challenging to determine great deals from the outright lies.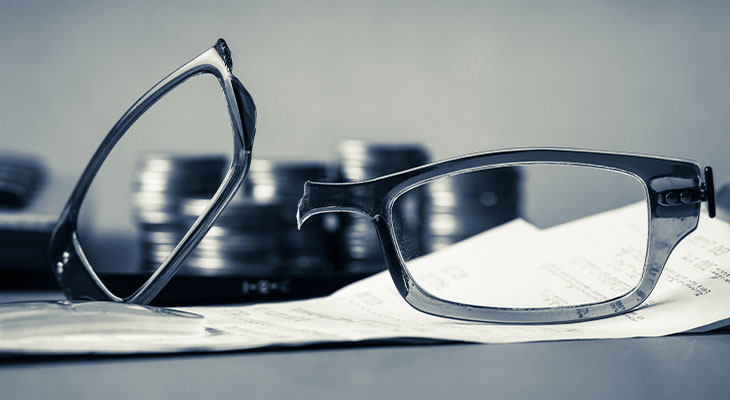 Purchasing eyewear in person means there are actual people to hold accountable if something goes wrong. If your glasses aren't working for you or break due to some kind of defect, most optometry practices will rectify the mistake and offer personalized care to fix and solve your problem.
5. A Customized Standard of Care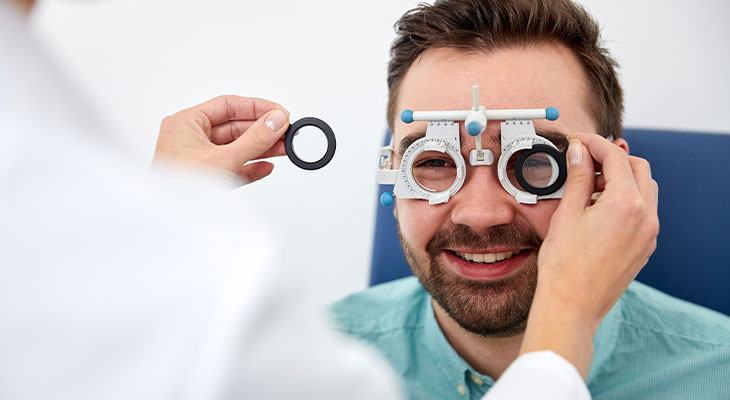 Your glasses are just as unique as you are. As tempting as it is to save money and order your glasses online, it's important to consider the cost, which could be your time, money, and proper vision. I always recommend that patients buy their eyewear from a physical location. This allows for proper and precise measurements to be taken so you can fully benefit from the clarity and the comfort of your new prescription.